Call Us Now 720-466-7186

About Garage Door Repair Brighton CO
We are Brighton, Colorado's premier company for the installation and repair of garage doors. Our customers know that when they call us, we do the job right. From installation of a brand new garage door to the repair and maintenance of existing doors, our technicians are experts when it comes to making your door open and close with ease.
Garage Door Springs Repair
If your garage door stops working, you may not have to replace it. Over time, garage door springs tend to wear out, and our garage door repair technicians can complete the repair at a fraction of the cost of a new door. Because the tension on the spring is vital to correct operation, this is one repair that we recommend you do not undertake on your own.
Garage Door Opener Replacement
Garage door openers are set up to respond to either a remote or a button inside of your garage. When the motor wears out, it is time to replace the entire unit. These garage door openers are located on the ceiling of the garage and come equipped with a motor that is powerful enough to do the job. If your garage door opener needs to be replaced, let us help you find the right one for the job, and we would be happy to do the installation for you.
Choosing A New Garage Door
Garage doors truly take a beating, especially in busy active homes. If your old door has reached the end of its life, why not come to us and have us fit you with a new garage door in Brighton, Colorado. You can stick with the same style, if you prefer. Or, one of our consultants will work with you if you want to select a new style in a different color to update the look of your residence.
Garage Door Offtrack
If your garage door goes offtrack, stop operating it immediately. If you continue to try to get the door to open or close, the problem is guaranteed to get worse, possibly even bending the door as it tries to move up or down without enough room to move smoothly. Our Garage Door Repair Brighton CO technicians understand how to get the doors back on track in short order and will look for any issues that may be causing the problem. Your garage door will once again function smoothly once they are finished to protect your home and vehicles in the garage.
Garage Door Maintenance
Like every other household appliance, garage doors do require regular maintenance to keep operating flawlessly. By scheduling an annual garage door maintenance check up by the garage door repair Brighton company, we will check your door's hardware including the springs, chains, and seals to ensure they are all in good working order.
DIY Garage Repair Tips
If your garage door has stopped opening and closing, the problem may be minor. If so, you might be able to quickly fix it yourself. Start by checking the rollers and tracks. If your door is on track, then try cleaning them with a brush and follow up by lubricating them to smooth the operation.
There are springs located at the rear of the garage up near the ceiling which provide tension so that the garage door opener does not have to work so hard in moving the heavy door up and down the tracks. The tension on the springs helps the movement of the door by expanding on the downward movement of the door, and contracting on the upward movement of the door.
Axess Garage Doors
49 North 42nd Avenue #102, Brighton CO 80601
720-466-7186
The Brand We Work With
genie
lift Master
amarr.com
chiohd.com
raynor.com
clopaydoor.com
haasdoor.com
doorlinkmfg.com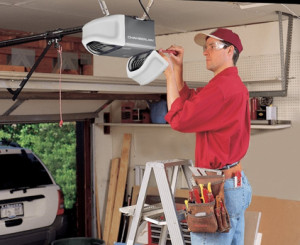 If the problem is with the garage door opener, then give the moving parts some lube. However, if your door is off the track or you have another large problem, feel free call and one of our Garage Door Repair Brighton CO technicians will arrive onsite to complete the repair.
Gate Repair
When your electric gate to your home or business has stopped operating, one of our repair technicians can come to your location to fix it. Gates are out in the weather and require regular maintenance to keep functioning. Regular checkups will keep in functioning longer.